ABX ISSUES BULLETINS TO EMPLOYEES ABOUT CORONAVIRUS
The Company continues to monitor the latest recommendations and guidelines on COVID-19 and has assembled a web page with coronavirus information and resources at myabx.com/coronavirus. ATSG also has a page on its web site with information and policy recommendations: ATSGinc.com/responsibility/coronavirus-information. If you have any questions, please contact your supervisor or Human Resources.
GEARING UP FOR THE ANNUAL CHARITY DRIVE
Every year employees have the opportunity to come together to support the important work of several great charities. You can provide support through a one-time donation or convenient ongoing payroll deduction. Visit the ATSG Charity Drive web page to learn all about charities.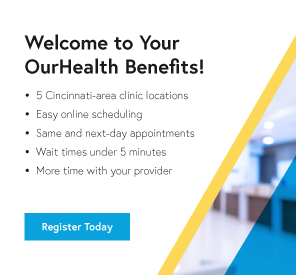 HEALTH CARE CLINIC NOW OPEN AT ILN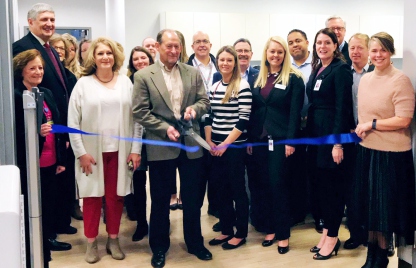 The OurHealth clinic is now open at Wilmington Air Park, providing healthcare services for ATSG employees and their family members who are enrolled in any of the company-sponsored medical insurance plans. The facility is operated and staffed by OurHealth, an independent provider of primary care and occupational services. For more information, check out the latest issue of ABX Cargo Express.
CAREER OPPORTUNITIES [abxair-jobs.com]
Are you interesting in exploring job openings at ABX Air? Visit our careers web site at www.abxair-jobs.com!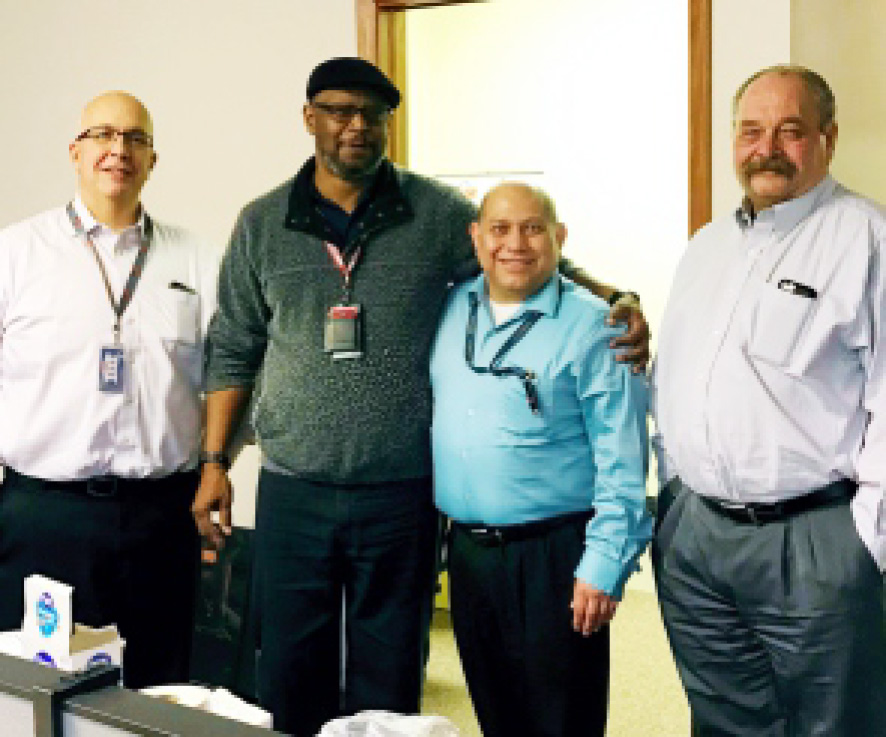 EMPLOYEE RECOGNITION
Maintenance Controller Charles Wallace recently celebrated 40 years of service to the Company. Check out all of the other anniversaries in the latest issue of ABX Cargo Express.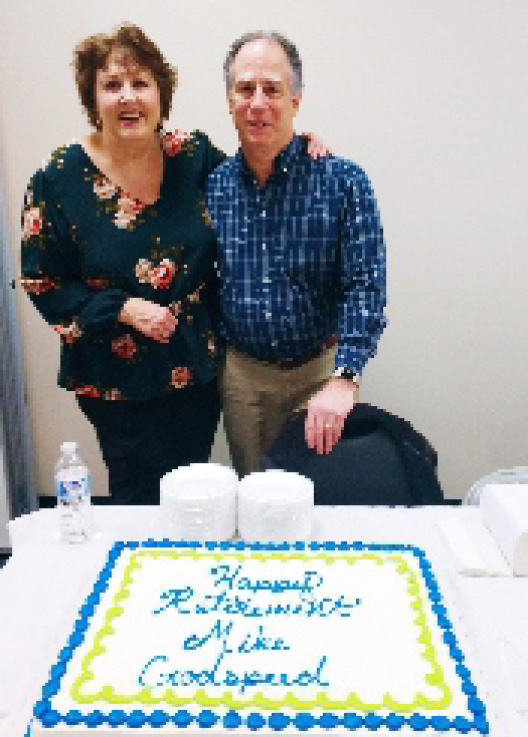 RECENT RETIREMENTS
Maintenance Controller Mike Verbanic retired after 37 years with the Company. For more information about Mike's time with the company, check out the latest issue of ABX Cargo Express.
SAFETY IS A CORE VALUE AT ABX AIR [abxnet/safetynet]
We are serious about safety. Our objective is to be 100 percent accident-free. We care for one another and always practice safe work habits. No person will be put at risk to achieve our goals.
SERVICE PERFORMANCE [abxnet/service]
Thanks for continuing to work hard to keep our customer service levels high! Controlling the avoidable delays is key to maintaining a high level of service. Take responsibility to help each other. Double-checking your work and making sure the job has been done properly will go along way to prevent avoidable delays.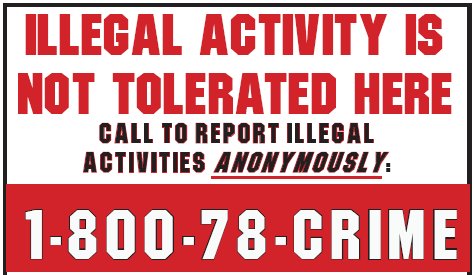 CRIME PREVENTION HOTLINE
If you have information about violations of our Code of Ethics, Corporate Guidelines for Conducting Business, Insider Trading Policy, or regarding the commission of any crime against ATSG or its subsidiaries, please call the anonymous WeTip hotline: 1-800-78-CRIME. A code name and number will be assigned; you will not be asked to give your name. An operator will pass on your tip for investigation.

ABX AIR COMPANY STORE [companycasuals.com/abx]
Get your airwear and logo items online at the ABX Air company store, companycasuals.com/abx. Visit the site to browse the selection of high quality clothing and accessories bearing the ABX Air brand.

Note: Production and fulfillment are handled by DigiStitch Embroidery in Waynesville, Ohio. If you have questions about a product or the site, please contact Tim at sales@digistitchemb.com.
RETIREMENT WORKSHOPS
You can participate in online investment and retirement workshops by logging on to www.401k.com and clicking on "Tools & Learning" at the bottom of the page. From there, on the left side of the page, click on "e-Learning". You will find several options to fit your time schedule and educate in the topics you choose.
AT ABX AIR WE VALUE...
Customer Satisfaction, Our People, Quality, Safety, Teamwork, and Trust.