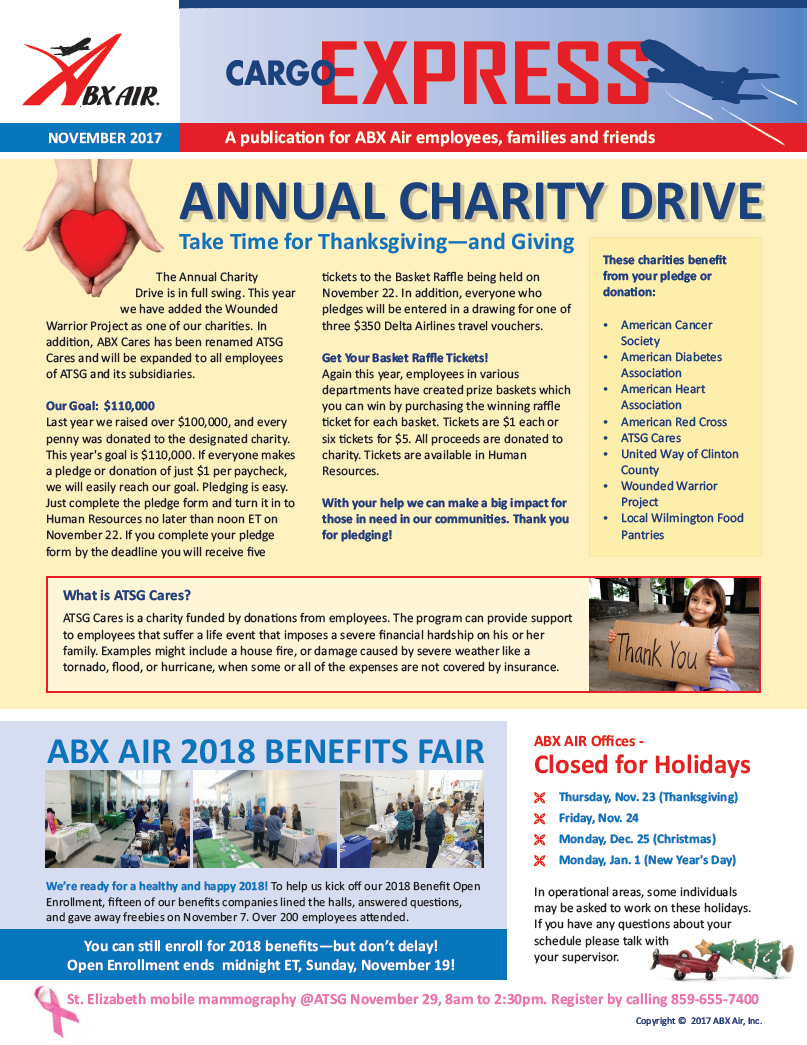 ISSUE 2 OF CARGO EXPRESS IS NOW AVAILABLE
The November issue of Cargo Express is available to read online or download for later viewing. The employee newsletter is designed to help ABX employees, families, and friends stay connected and informed. Cargo Express replaced ABX Airís recorded, biweekly Infoline as our new way of keeping in touch on a regular basis. If you have questions about this publication, or if you'd like to submit an article or share ideas for next month's issue, please contact Tracey Dykes or Jeff Walling.
2018 BENEFITS OPEN ENROLLMENT
Open Enrollment is your once-a-year opportunity to review your benefit options for the coming year and select the coverages that will work best for you and your family. Open Enrollment begins November 1, and the deadline to enroll in 2018 Benefits is November 19, 2017, at midnight (ET).

Those who do not want to change their benefit elections for 2018 do not need to actively enroll. Current benefits will carry over to 2018 with the following exceptions: Health Care Flexible Spending Account elections, Dependent Care Flexible Spending Account elections, and Health Savings Account contributions.

On November 1, 2018, log on to Self Service and click on Benefits then Open Enrollment Materials and review the 2018 Open Enrollment Guide. This guide is provides information on whatís changing in 2018. Remember, the last day to enroll or make changes to 2018 benefits is November 19.
BENEFITS FAIR
Thank you to everyone who participated in our recent Benefits Fair in Wilmington (ILN)! Lots of people spoke with the many benefit vendors on hand to learn about the programs offered. Below are the names of winners in the prize raffle:

Pattie Kelly (ATI): Fitbit
Larry Maki (ABX): Oakley sunglasses
Tricia McIntire (ABX): folding sports chair
Margaret McKibben (LGSTX): folding sports chair
J.P. McNeil (ATI): Echo Dot
Chrystal Mullenix (ATSG): Echo Dot
Rick Priest (LGSTX): lunch cooler
Mark Smith (ATI): ABX Air logo Blanket
Chris Theofilos (ABX): $25 Fandango gift card and popcorn
EMPLOYEE RECOGNITION
Celebrating a 20-year work anniversary this month is 767 First Officer Peter Bickler. Congratulations! Also celebrating a milestone this month are Base Line Maintenance Representative Vance Davis, Safety Specialist Stephanie Gabert, and Benefits Supervisor Laurie Wells with one year of service to the company!

INCLEMENT WEATHER OPERATIONS [myabx.com\employee policy\policies\emergencyoperations.htm]
During periods of inclement weather, ABX Air maintains operations whenever possible to meet our customers' needs. When winter weather is forecasted, be sure to allow extra time to travel safely. During inclement weather, employees are expected to make reasonable efforts to be at work on time, provided it is safe to do so. Notify your supervisor as soon as possible if you are unable to report to work, or if youíll be reporting later than scheduled.
For Wilmington employees, we have the ABX Air Weather Line available 24/7. For inclement weather operations information call 937-382-5591 #66397 (or 6NEWS). Refrigerator magnets with the Weather Line are available in Human Resources.
There are two types of operation plans related to inclement weather: Delayed Operations and Closure of Operations. Read the full Policy online here. If you have any questions, please ask your supervisor or Human Resources.
FALL CHARITY DRIVE
It's time once again for our annual charity drive! Last year we raised over $100k to help the mission of the American Cancer Society, American Diabetes Association, American Heart Association, American Red Cross, United Way of Clinton County, and local food pantries in supporting those who need aid! This year we're well on our way to collecting over $110k for charity! Look for your charity drive form from your supervisor or download one here. Thanks for participating!
50/50 AND BASKET RAFFLE
Raffle tickets for the 50/50 drawing and basket raffles are available from Judy Branham (ext. 62388), Cheryl Webb (ext. 62313), or Tanya Woodford (ext. 62318). Basket raffle tickets are $1 each or 6 for $5. 50/50 tickets are $1 each. The drawing for all raffles will be Wednesday, November 22. Good luck! View basket contents online here.
$5 "MONDAY BLUES" CASUAL DAYS
You can wear your blue jeans to work on $5 Casual Days on Mondays in November. Simply donate $5 to the ATSG Charity Drive, then dress casual to work that day. You can dress casual on all four Mondays in November simply by giving $20 to a good cause!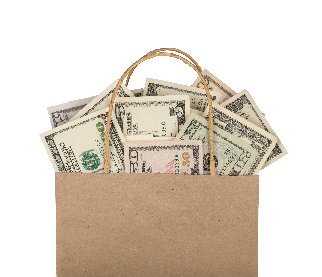 COMING SOON: EMPLOYEE DISCOUNT MARKETPLACE
The Employee Discount Marketplace, our new discount program, will help you save on products and services you use every day! Administered by Beneplace, this discount web site provides a platform where you can easily research, shop for, and purchase products and services from some of the world's foremost companies. Discounts will vary by each provider, and each provider page will list their specific discounts, eCoupons and limited-time offers. The Employee Discount Marketplace will roll out in January 2018 and will be open to all ATSG employees and their family members. Watch for the ATSG Employee Discount Marketplace registration details coming soon.
HEALTHY DIRECTIONS [myabx.com\wellness]

Real Appeal is a new online weight loss program, now part of our benefit plan. It's a simple, step-by-step program designed to introduce small lifestyle changes over time that lead to healthier habits and long lasting weight loss results. The program is offered at no cost to eligible employees, spouses and dependents over 18, who are enrolled in our medical plan and have a body mass index (BMI) of 23 or higher. Visit the Healthy Directions web page for more information, or go to healthydirections.realappeal.com to enroll.
Our wellness program also offers the Fitbit tracker that can help you track your step count and other fitness activities each day. And if you average 6,000 steps a day you will receive a discount on your health insurance. The discount is available to employees who participate in the company sponsored medical insurance program. If you are not participating in the fitbit program, why donít you consider joining Real Appeal? Contact Tracey Dykes in Human Resources to join, or visit the Wellness page to get a form.
For those of you who like to take a walk on your lunch hour or after work, you can download a map of walking routes at ILN with step counts and approximate mileage.

SAFETY IS A CORE VALUE AT ABX AIR [abxnet/safetynet]
We are serious about safety. Our objective is to be 100 percent accident-free. We care for one another and always practice safe work habits. No person will be put at risk to achieve our goals.

ABX AIR SAFETY AWARDS
As part of the expansion and implementation of our Safety Management System (SMS), ABX Air has initiated a Safety Award Program, in which exceptional contributions to Safety are recognized and rewarded. It is our goal to grow continuously in the areas of Safety and our Safety culture. Part of this growth is the recognition of work that epitomizes the ideal.

SERVICE PERFORMANCE [abxnet/service]
Thanks for continuing to work hard to keep our customer service levels high! Controlling the avoidable delays is key to maintaining a high level of service. Take responsibility to help each other. Double-checking your work and making sure the job has been done properly will go along way to prevent avoidable delays.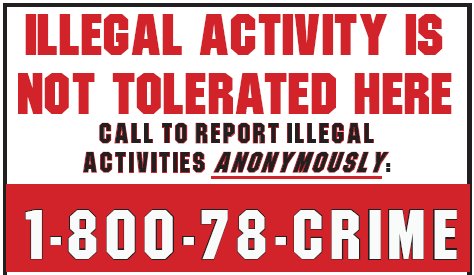 CRIME PREVENTION HOTLINE
If you have information about violations of our Code of Ethics, Corporate Guidelines for Conducting Business, Insider Trading Policy, or regarding the commission of any crime against ATSG or its subsidiaries, please call the anonymous WeTip hotline: 1-800-78-CRIME. A code name and number will be assigned; you will not be asked to give your name. An operator will pass on your tip for investigation.


ABX AIR COMPANY STORE [companycasuals.com/abx]
Get your airwear and logo items online at the ABX Air company store, companycasuals.com/abx. Visit the site to browse the selection of high quality clothing and accessories bearing the ABX Air brand.

Note: Production and fulfillment are handled by DigiStitch Embroidery in Waynesville, Ohio. If you have questions about a product or the site, please contact Tim at sales@digistitchemb.com.

RETIREMENT WORKSHOPS
You can participate in online investment and retirement workshops by logging on to www.401k.com and clicking on "Tools & Learning" at the bottom of the page. From there, on the left side of the page, click on "e-Learning". You will find several options to fit your time schedule and educate in the topics you choose.

CAREER OPPORTUNITIES [abxair-jobs.com]
Interesting in exploring job openings at ABX Air? Visit our careers web site at www.abxair-jobs.com!