EMPLOYEE RECOGNITION
Congratulations to the following employees who received Silver Wings of Excellence awards this month: Bob Greene, Rex Gunning, Diane Hibbett, Andy Lawter, Alain Terzakis, and Mike Woodford. Great job!

Also in the news, ABX retiree Bob Zitney was recently presented with the prestigious Charles Taylor Award from the FAA. Congratulations and well deserved.
Celebrating a work anniversary this month are Captain Lauro Cavazos on 35 years of service to the company! Also celebrating milestone anniversaries this month are Senior Manager of Maintenance Control Dave McFarlane with 30 years; Line Maintenance Representative John Mizerak with 25 years; Staff Engineer Kevin Miller with 20 years; Casual Mail Assistant Adam Brown with 10 years; and Crew Scheduler Jordan Misamore and First Officers Justin Faust, Pedro Fernandez, Brandon Fitch, Matthew Komishock, Mehmet Kusmez, Andrew Luker, Ryan Noall and Ian Pollard with 1 year of service to the company!
HEALTHY DIRECTIONS [myabx.com\wellness]

Real Appeal is a new online weight loss program, now part of our benefit plan. It's a simple, step-by-step program designed to introduce small lifestyle changes over time that lead to healthier habits and long lasting weight loss results. The program is offered at no cost to eligible employees, spouses and dependents over 18, who are enrolled in our medical plan and have a body mass index (BMI) of 23 or higher. Visit the Healthy Directions web page for more information, or go to healthydirections.realappeal.com to enroll.
Our wellness program also offers the Fitbit tracker that can help you track your step count and other fitness activities each day. And if you average 6,000 steps a day you will receive a discount on your health insurance. The discount is available to employees who participate in the company sponsored medical insurance program. If you are not participating in the fitbit program, why donít you consider joining Real Appeal? Contact Tracey Dykes in Human Resources to join.
For those of you who like to take a walk on your lunch hour or after work, you can download a map of walking routes at ILN with step counts and approximate mileage.

SAFETY IS A CORE VALUE AT ABX AIR [abxnet/safetynet]
We are serious about safety. Our objective is to be 100 percent accident-free. We care for one another and always practice safe work habits. No person will be put at risk to achieve our goals.

ABX AIR SAFETY AWARDS
As part of the expansion and implementation of our Safety Management System (SMS), ABX Air has initiated a Safety Award Program, in which exceptional contributions to Safety are recognized and rewarded. It is our goal to grow continuously in the areas of Safety and our Safety culture. Part of this growth is the recognition of work that epitomizes the ideal.

SERVICE PERFORMANCE [abxnet/service]
Thanks for continuing to work hard to keep our customer service levels high! Controlling the avoidable delays is key to maintaining a high level of service. Take responsibility to help each other. Double-checking your work and making sure the job has been done properly will go along way to prevent avoidable delays.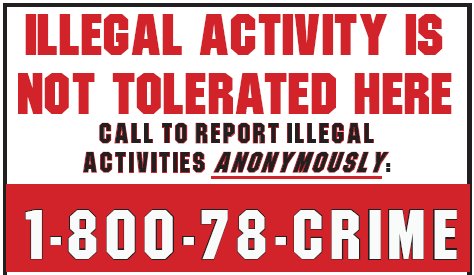 CRIME PREVENTION HOTLINE
If you have information about violations of our Code of Ethics, Corporate Guidelines for Conducting Business, Insider Trading Policy, or regarding the commission of any crime against ATSG or its subsidiaries, please call the anonymous WeTip hotline: 1-800-78-CRIME. A code name and number will be assigned; you will not be asked to give your name. An operator will pass on your tip for investigation.


ABX AIR COMPANY STORE [companycasuals.com/abx]
Get your airwear and logo items online at the ABX Air company store, companycasuals.com/abx. Visit the site to browse the selection of high quality clothing and accessories bearing the ABX Air brand.

Note: Production and fulfillment are handled by DigiStitch Embroidery in Waynesville, Ohio. If you have questions about a product or the site, please contact Tim at sales@digistitchemb.com.

RETIREMENT WORKSHOPS
You can participate in online investment and retirement workshops by logging on to www.401k.com and clicking on "Tools & Learning" at the bottom of the page. From there, on the left side of the page, click on "e-Learning". You will find several options to fit your time schedule and educate in the topics you choose.

CAREER OPPORTUNITIES [abxair-jobs.com]
Interesting in exploring job openings at ABX Air? Visit our careers web site at www.abxair-jobs.com!